SERVICES
Gift Cards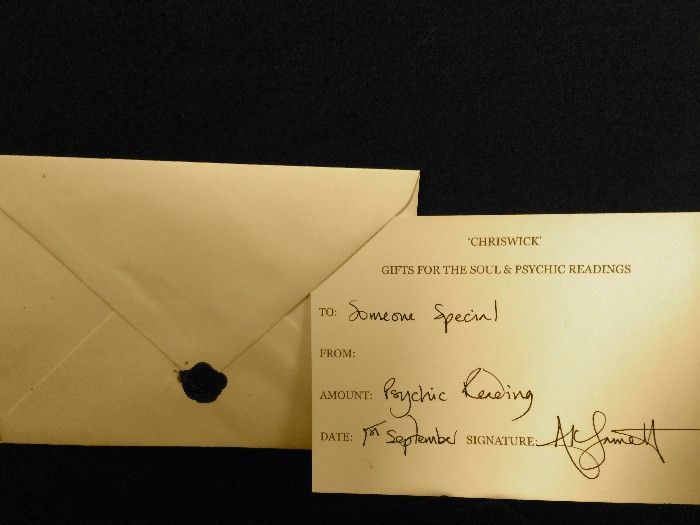 Description
From £25, depending on the length of reading required. £25 will cover a 30 minute reading only.

The perfect all around gift for birthdays, Christmas or any special occasion. Its the gift that keeps on giving, as the results of the reading unfold over the next 6-12 months after purchase the receiver will always remember the gift as the exciting things start falling into place in their lives.

Gift cards can also be used to purchase retail items.

All Psychic Readings are for entertainment purposes only.
£25.00 (inc.VAT) IN STOCK